Overlays
For old window sills
Invest in quality and stylish finishing
Top-quality, carefully selected materials, precise and solid craftsmanshi, along with a timeless, stylish design – our custom-made wooden stairs for self-assembly have everything you need.
Straightforward, quick, and clean. Thanks to the overlays offered by our joinery, you can now have new wooden sills without the need to remove the previous ones.

We offer overlays for sills made only from hardwood species – oak, beech, and ash. All sills are made in our joinery workshop, according to your guidelines, to ensure that the final product is a perfect complement to your home.
Overlays for old window sills – wooden renovation overlays
Do your sills need renovation? With us, you can completely transform the old sills in your interiors! Overlays for sills are a practical solution for renovating old, damaged interior sills. Made from wood, they are an excellent alternative to costly and time-consuming renovations. Sill overlays allow you to refresh the appearance of the sills, adding an aesthetic accent, without the need for significant financial investment and difficulties in maintaining cleanliness. It's a simple way to transform old sills into beautiful and durable interior elements. What kind of overlays for old sills will you find in our offer?
Wooden overlays for sills – aesthetics and functionality in one
Wooden overlays are the ideal solution for renovating old wooden sills. Simply place the overlay on the existing sill to renew its appearance and restore its freshness. Wooden overlays are made from high-quality wood, ensuring an aesthetic look and durability. They are not only aesthetically pleasing but also practical. Due to them, you can save not only time but also significant financial resources associated with a full renovation of the sills. In our joinery workshop, overlays are designed with your convenience in mind! The installation of overlays is straightforward and does not require specialized skills. It's enough to accurately measure the dimensions of the existing sill and choose the appropriate overlay.
Overlays resistant to damage and easy to maintain
Wooden overlays are resistant to damage and provide long-lasting protection for the sills. Made from robust wood, they are resistant to wear and mechanical damage, retaining their aesthetic appearance for a long time. Wooden overlays are easy to clean. Simply regularly vacuum or wipe them with a damp cloth to remove dust and dirt. It's a simple way to keep the overlay and the sill in perfect condition for many years to come. Overlays for sills are a practical and aesthetic solution for renovating old, damaged interior sills.
Do you also need to renovate stairs?
Check out our stair overlays too!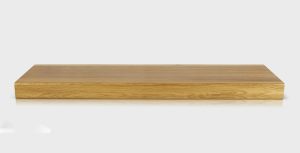 Configurator
Our priority is to make the perfect staircase, 100% tailored to your needs and requirements. For this purpose, we have prepared a clear configurator, thanks to which we are able to know your expectations in a few moments, therefore we can prepare an offer for you. You are very much welcome to read in detail all points of the configurator and additional descriptions.
The configurator serves only to prepare a quote.
Remember – a reliably completed configurator will allow you to avoid misunderstandings at the stage of implementation of your order.