Overlays
For stair renovation – Model III
Bet on quality and stylish finish
Top-quality, carefully selected materials, precise and solid craftsmanshi, along with a timeless, stylish design – our custom-made wooden stairs for self-assembly have everything you need.
Having new wooden stairs has never been so easy. Our stair overlays will successfully transform old stairs into new, naturally beautiful ones. We offer three variants of stair overlays, and you can configure each of them according to your preferences. Classic oak, trendy beech, or noble ash? Choose one of the options and configure your dream stairs!
Stair overlays – Wooden overlays Model III
If you're looking for a way to renovate your stairs and create a completely different interior look, elegant and solid wooden overlays are the perfect solution. We offer wooden overlays for the steps of your old stairs. Various types of wood, such as oak, beech, or ash, present themselves beautifully in any interior and provide a reliable and durable finish for the stairs. Our overlays are designed for staircase renovation and can also be used with handrails, steps, and newel posts. Their straightforward design and individually selected dimensions allow for self-installation.
Wooden overlays for the steps of your stairs – Model III
Our offer includes various types of wooden overlays for stairs. Model I is characterized by covering only the steps themselves – so if you don't need to renovate risers and other elements – this model will be the perfect choice for you! Each of the wood species available in our joinery workshop has its unique features and beauty that will add a distinctive character to your stairs. Wooden overlays are not only aesthetically pleasing but also solid and durable, providing long-lasting benefits. With them, wood becomes the main decorative element of your transformed stairs. By adding a wooden layer to the steps, you can easily change the entire interior and give it an elegant, natural character. Thanks to our products, staircase renovation becomes easier and more accessible, allowing for a transformation without the need for complete replacement. With our range of stair overlays, you can transform your stairs, customize them to your preferences, and change the interior of your home. Take advantage of our configurator!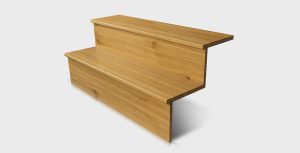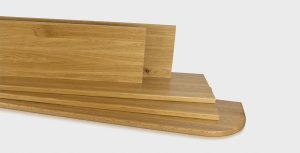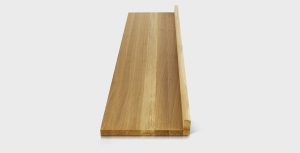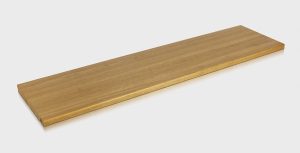 Configurator
Our priority is to make the perfect staircase, 100% tailored to your needs and requirements. For this purpose, we have prepared a lucid configurator, thanks to which we are able to know your expectations in a few moments, therefore we can prepare an offer for you. You are very much welcome to read in detail all points of the configurator and additional descriptions.
The configurator serves only to prepare a pricing.
Remember – a reliably completed configurator will allow you to avoid misunderstandings at the stage of implementation of your order.