STAIRS
Shelf
Invest in quality and stylish finishing
Top-quality, carefully selected materials, precise and solid craftsmanshi, along with a timeless, stylish design – our custom-made wooden stairs for self-assembly have everything you need.
Floating stairs are undoubtedly the domain of modern interiors. Their unique construction and installation method give them an enchanting lightness, as if they were floating in the air. As a result, they are an ideal solution for smaller spaces, as they require less space than traditional stairs. Due to their exceptional appearance, they will particularly appeal to lovers of modern interiors.
Solid wood shelf stairs – minimalism and aesthetics
Are you a fan of originality and minimalism in interiors? If you dream of modern and designer wooden stairs for the interior of your house or apartment – you are in the right place! Shelf stairs do not require any solid and heavy construction, and their timeless appearance pleases the eye of the hosts, and spices up your visitors. Shelf stairs made of solid oak, beech or ash wood are a perfect example of harmony between functionality and aesthetics. These wooden stairs not only provide comfortable movement between floors, but also create a floating impression, adding a unique charm to the interiors.
Wooden shelf stairs – timeless design and functionality
The lightness and aesthetics of solid oak shelf stairs attract attention and give the room a modern look. Made with precision and solidity, wooden shelf stairs perfectly combine functionality and design. Their unique character is highlighted by treads in natural color and grain, which add warmth and comfort both visually and in use. Solid oak wood, from which your new staircase can be made, guarantees not only durability, but also the natural charm and beauty of the material. Shelf stairs made of oak wood are not only practical, but also a decorative element that enriches the interior. Their modern look, lightness and floating effect attract attention and give the room a unique character. This is an ideal solution for those who are looking for harmony between functionality and aesthetics, and oak wood adds durability and natural beauty.
See also our wooden window sills and countertops, as well as solid wood furniture, created with your needs in mind!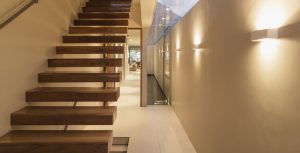 Configurator
Our priority is to make the perfect staircase, 100% tailored to your needs and requirements. For this purpose, we have prepared a clear configurator, thanks to which we are able to know your expectations in a few moments, therefore we can prepare an offer for you. You are very much welcome to read in detail all points of the configurator and additional descriptions.
The configurator serves only to prepare a quote.
Remember – a reliably completed configurator will allow you to avoid misunderstandings at the stage of implementation of your order.