window sills
Traditional
Invest in quality and stylish finishing
Top-quality, carefully selected materials, precise and solid craftsmanshi, along with a timeless, stylish design – our custom-made wooden stairs for self-assembly have everything you need.
Traditional window sills consistently boast plenty of popularity. They are an obvious choice for traditional arrangements and an excellent, natural alternative that complements modern interiors.

We offer traditional sills made only from hardwood species – oak, beech, and ash. All sills are made in our joinery workshop, according to your guidelines, to ensure that the final product is a perfect complement to your home.
Traditional window sills – beech, oak, and ash
Are you facing the decision of choosing sills for the interior of your home? Are you wondering what type of window finishing will suit the arrangement of your rooms? A wooden sill, made from wood, is a solution that adds sophistication and elegance to interiors. Wooden sills blend perfectly with both modern and classical interior styles, giving them a natural and warm appearance. Among various options available on the market, beech, oak, and ash sills are particularly popular due to their durability, aesthetics, and unique properties of wood. What are the characteristics of our traditional sills?
Interior wooden sills – style and charm in your interiors
Wooden sills are an excellent choice for interior design. Their natural material, finish, and warm color make them an essential decorative element. Whether you have modern interiors with minimalist design or traditional spaces full of character, wooden sills will add a unique charm to them. In our joinery workshop, they come in two types – traditional sills (classic) and traditional sills with a natural edge. While the latter features a rustic finish and uneven edges along the wood grain, traditional sills are sanded on the edges to give them a smooth and aesthetic shape. This type of wooden sills is perfect for you if you prefer uniformly shaped and neat finishes.
Beech, oak, and ash sills – durability and solid craftsmanship
Traditional wooden sills made from beech, oak, or ash are characterized by their solidity and durability. The quality of solid wood ensures that the sills will be resistant to mechanical damage and wear, making them ideal for high-traffic areas. Additionally, their unique construction provides resistance to moisture and changing weather conditions. Products made from oak stand out with their characteristic surface, giving them a special charm. Oak wood has dense grain patterns that create beautiful designs, adding elegance and naturalness to interiors. Beech sills are appreciated for their aesthetics and durability. Beech wood is characterized by a light shade and smooth surface, which complements various interior styles perfectly. Ash wood, on the other hand, stands out with its beautiful grain patterns in different shades of brown, adding elegance and character to interiors. We will create sills for you in any dimension! Use our configuration form, where you have the option to choose the type of wood, finishing method, and other options. Remember that with proper protection of the wooden surface of the sills, they will serve you for many years.
Also, check out our overlays for old sills!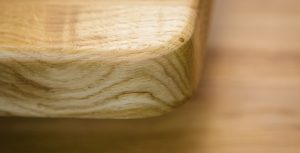 Configurator
Our priority is to make the perfect staircase, 100% tailored to your needs and requirements. For this purpose, we have prepared a clear configurator, thanks to which we are able to know your expectations in a few moments, therefore we can prepare an offer for you. You are very much welcome to read in detail all points of the configurator and additional descriptions.
The configurator serves only to prepare a quote.
Remember – a reliably completed configurator will allow you to avoid misunderstandings at the stage of implementation of your order.